Interactive white boards
We specialise in Schools and colleges installation and sales of interactive white boards and CTouch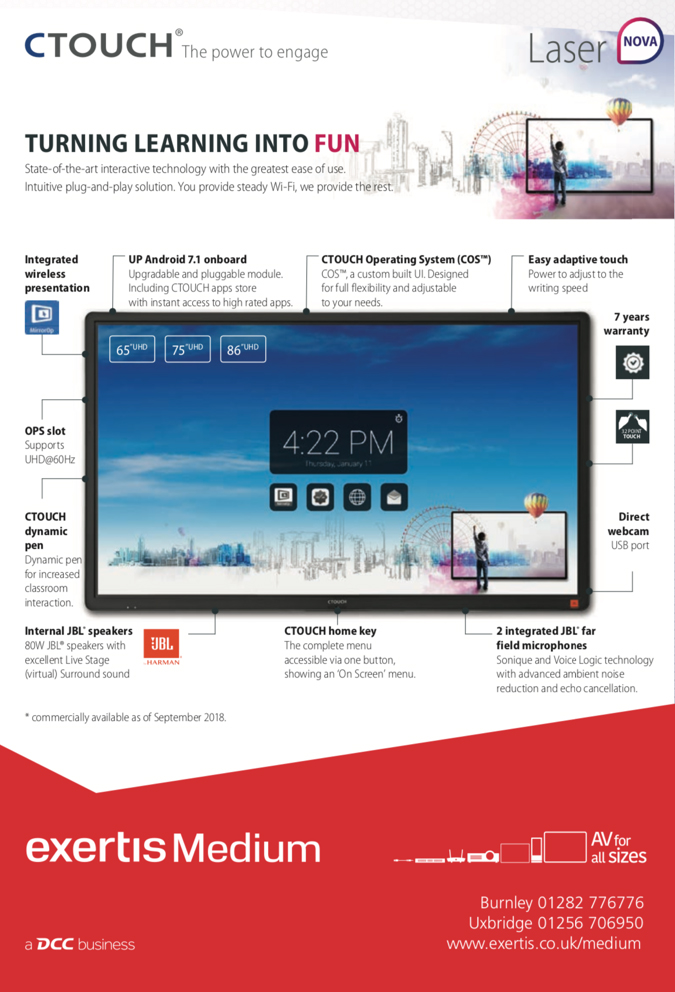 Screen Projectors

From home cinemas to classroom aids
Wales & West installs projectors in both domestic and commercial properties throughout Swansea, Llanelli and the surrounding areas
If you want to make the most of a spare room you can turn it into a home cinema room with projector.
Maybe you want projectors installed in one of your classrooms to maximize the impact of your lessons? Whether you are getting screen projectors with the latest audio and video products for the living room, classroom, boardroom or training room Wales & West can help.
Rental, repairs and maintenance:
When switching to digital TV we can advise on digital aerial installation, and other options, such as Freesat and Satellite subscriptions. We pride ourselves on being able to offer a personal service throughout the Swansea area that is tailored to your requirements and budget. Please contact us for more information.
Aerial aftercare
As well as installing large screen projectors we also offer repairs to existing systems, which is always cheaper than buying new.
Just need a projector for a single event? Projector rental is also available from 5ft-12ft to projectors.
From plasma projecting installations to system maintenance, you can rely on Wales & West for all screen projector services.
Screen projector installations
Projector rentals
Large screen projector repairs
Plasma screen projectors
Room setup
Advice and aftercare
We also provide home entertainment systems
Make the most of the latest in audio and video technology with a home entertainment system installed by Wales & West.
---
The best in audio and video

Great visuals for the home installed throughout Swansea and Llanelli
Home entertainment system installation throughout Swansea, Llanelli, Carmarthen and the surrounding areas
Turn your living room into a state of the art home cinema. Screen projectors create a personal ambience in any home, and can also look great for live sports in a pub or club. If you're interested in any aspect of our home entertainment systems please call us for a free quote, or to have an engineer come to your property to advise on the best solution.
Wales & West can design and install any type of audio entertainment system whatever your ideas on what theatre should be in a home or pub. Maybe you want a large screen Plasma, or LED for a media-games room where blackout conditions are not desirable? Whatever the request, our engineers are here to help you.
Dedicated cinema or lounge seating?
We can install Invisible speakers behind the projection screen or in the walls ceilings of your living room so that the aesthetics of the living room are preserved.
With small discrete speakers or speakers that look like artwork you can keep the living room a homely place during the day and turn it into something much more entertaining at night.
A dedicated private cinema room
Cinema systems installed in your lounge
A Projection System - get out the popcorn and experience the real thing
Need help with the satellite reception?
We also offer aerial and satellite installations, as well as repairs if your reception has been knocked out of place by a storm.